Toronto baker and mother Lisa Sanguedolce has just launched a tasty and useful product for breastfeeding mothers. Lisa is the founder of The Lactation Cookie Companya new line of cookies made with ingredients called "galactagogues" that promote milk production in breastfeeding mothers, such as brewer's yeast, flaxseed and oatmeal.
It's not Lisa's first business – she also owns Le Dolci Bakery in The Junction. After having her first child in 2018, she decided to use her passion and skills for baking to support other mothers who might be struggling with breastfeeding. The Lactation Cookie Company was launched in June and the cookies are available for purchase across Canada.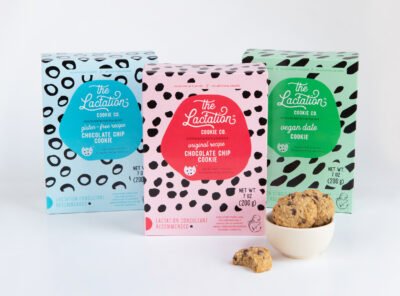 "The consumption of certain foods, herbs and spices to support the milk supply dates back thousands of years. Today, options are available on the shelf,said lactation consultant Catherine McEvilly Pestl, who worked closely with Lisa to develop the lactation cookie recipe alongside nutritionists and food scientists. We love the cute packaging and the fact that they come in gluten-free and plant-based vegan varieties!
The company also gives back in ways that will help empower breastfeeding women. With every box of The Lactation Cookie Company cookies purchased, a donation will be made to La Leche League to support breastfeeding education in North America.
We asked Lisa to tell us more about The Lactation Cookie Company.
What made you decide to start The Lactation Cookie Company?
When I had my son, I struggled with breastfeeding, like so many new moms. I drove to the US to buy lactation cookies as I was looking for something to help increase my milk supply. As a baker, I knew I had to make my own lactation cookies that would be healthy, tasty, and readily available to moms in Toronto. Then we caught the eye of the City of Toronto New Business Development team and it turned into something bigger!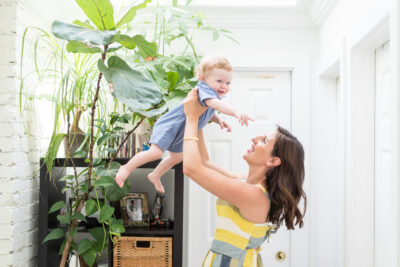 What have been some of the comments you've received so far?
Moms love cookies! Especially gluten-free and vegan moms who say there's little choice for them (for almost anything edible), which is a feedback that stuck with me during the research phase of cookie development. Our cookies are available in three varieties: regular, vegan and gluten-free. Everyone loves graphic design too and we LOVE our graphic designer Jenn so much. I wanted the brand to be cool, like pulling a Chanel lipstick out of your purse versus a dollar store lipstick, but instead it's a cool box of cookies out of your diaper bag!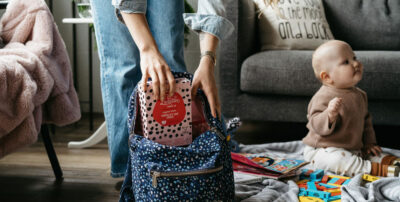 Can you tell us about your decision to partner with La Leche League in Canada?
I loved their book The feminine art of breastfeeding, I read it religiously while breastfeeding. So many of the mothers I turned to for advice and support were either chapter leaders (my friend Kieran) or had attended meetings. Also, many moms have told me that they were part of local groups 20-30 years ago, so this is an organization that has stood the test of time. It's a charity and it's run by amazing women, all volunteers, magical in my opinion!
When it comes to breastfeeding, what conversations do we still need to have more of?
BREASTFEEDING IN PUBLIC IS OK, don't be shamed or commented on by anyone, period. Omg I can talk about this for days. The more people see this happening, the more the norm will be.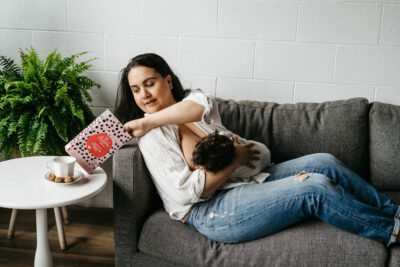 Are people buying for themselves, or more as a gift to moms-to-be or new moms?
New mothers are buying for themselves, which is great because they are so aware of everything they consume, especially as a first-time mother. Lots of lovely comments on the website were also left upon checkout stating it was a gift for a daughter or granddaughter. We love all the kindness that surrounds a new baby coming into this world from family and village.
What do you like most about The Lactation Cookie Company?
I love that it's a product that supports women and moms, and it's something people have said, "I wish I had them when I was breastfeeding." And that we support even more women through education!
Lactation Cookie Company products can be ordered from Good, thelactationcookiecompany.com, Amazon and soon on Indigo.