Knowing that Ukrainians have fled for their lives, with some having to give birth underground as the Russian invasion of Ukraine continues, Emily Page, herself a mother, knew she had to do something to help.
"As a mother, seeing all the women and children fleeing for their lives, hearing stories of women giving birth in the subway or in basements, it just horrified me," she said. . Newsweek. "It's terrifying. I couldn't sit still and do nothing."
Page is based in Lincoln, England, and owns Mama's Milk, a company that sells breastfeeding accessories. She also offers free breastfeeding support and advice.
"I wanted to do something useful to help women in need in Ukraine, so offering my support and donating some of my products just seemed like the logical thing to do," she said.
As someone who works in the breastfeeding industry, one of Page's first thoughts after learning of the invasion was to wonder if parents had formula, clean and safe water, and how women giving birth could feed their babies.
Russian President Vladimir Putin ordered the Russian military to invade Ukraine early last Thursday, sparking outcry worldwide from leaders and citizens. Newsweek reported infants being born in Ukrainian bomb shelters as attacks continue.
A mother gave birth in a metro station, as noted in a tweet posted by Hanna Hopko, the former deputy head of Ukraine. Ukrainian Health Minister Viktor Liashko also shared two photos of two babies born in a bomb shelter on Facebook.
Page set up a way for people interested in contributing to her cause to purchase a product as a donation, and when a donation was made, she matched it.
"So, for example, 52 silicone breast pumps were donated by my followers and customers, so I packed and sent 104," she explained.
In addition to breast pumps, Page also donated reusable nursing pads, breast milk collection shells and nipple shields for those who are breastfeeding.
To publicize his intention to collect donations, Page reached out to his followers on his business' Instagram page, @mamas.milk. It didn't take long for people to want to help after seeing his first ad.
"I set up my donations on the website and the first donation was made four minutes after I announced it on Instagram," she said.
Page has partnered with Bridge to Unity, an organization that has also collected donations to fund medical supplies to be distributed at the Polish and Ukrainian border.
She said one of her supporters told her about what the organization was doing and she contacted them to explain that she wanted to donate breastfeeding supplies. Since the initiative was launched, Page said around £2,509.50, or $3,323.18, of product has been donated.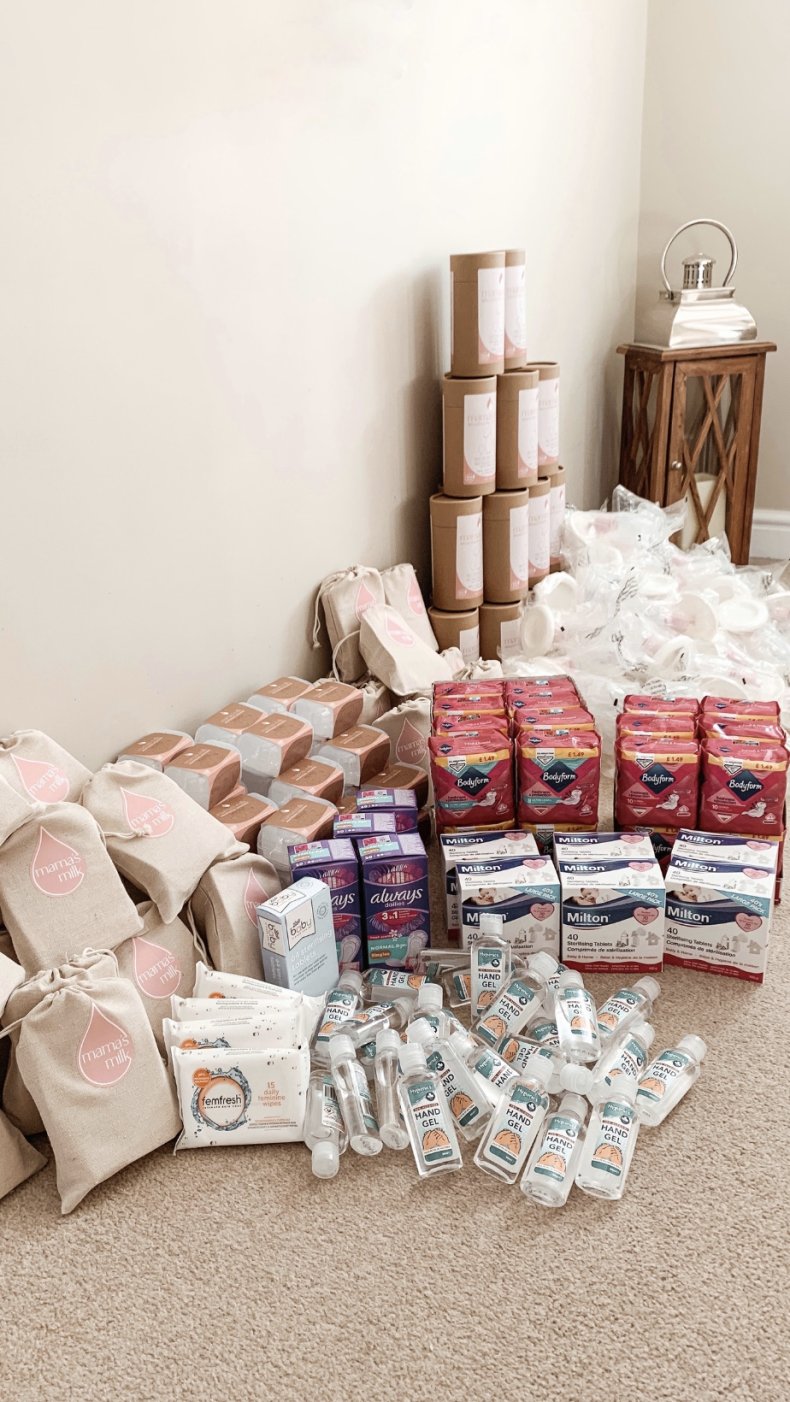 A Bridge to Unity representative picked up the products on March 1 and will travel to the Ukrainian-Polish border on Saturday morning to distribute them.
The initiative proved successful and Page had to temporarily suspend donations as she ran out of stock while having to focus on packing the donations she had already collected.
However, she said she has new stock coming early next week and is already working with Bridge to Unity on a second trip.
Page said she was "blown away" and grateful for the support she has received from other women, many of whom are mothers or mothers-to-be.
"Listening to stories of families separated, of children without their warm and safe beds, of babies born in war, I think it brings out the 'lioness' in all of us and inspires us to do whatever we can. to help," she said. mentioned.